SUMMARY
This week was good, though I wish that I had been able to finish the blog post a little earlier.
I found a cool show on Netflix 🙂
Practice Room + Tutorials!!
Initially I have Chosen Kdenlive. However, as mentioned in the video, it has a steep learning curve and if I find myself unable to become comfortable using it I may switch to Olive.
One tutorial playlist is: https://www.youtube.com/playlist?list=PLqazFFzUAPc7uQaoGxYwxGLk4_6fQrBvE
I do think the guide's voice might put me to sleep, so here is a slightly more engaging playlist (I still may fall asleep – I have always hated watching tutorials – but it is less likely)…
Here is the link for downloading kdenlive: https://kdenlive.org/en/download/
CLASSROOM (THEORY & ANALYSIS)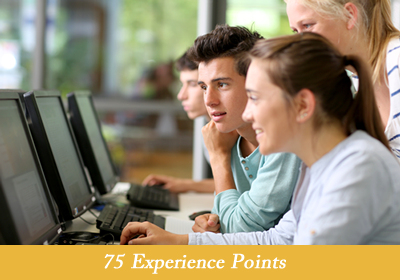 Sneak on the lot turned out to be a fascinating and exciting website. I've always been apprehensive when it comes to online learning techniques, but this one seems legitimate and I love all of the aspects of Sneak on the lot.
I am now looking forward to learning more about film and creating some of my own. I watched two films that had gone public in the Sneak on the lot theater and they were interesting and prompted me to think about future films that i could possibly create.
OUTSIDE (CREATIVITY & THE BRAIN)
I have, for the better understanding of myself, broken the notes from my walk into separate sections:
My life as an old lady: It was while thinking (while walking) about this subject I realized that for me, 15 minutes is far too little an amount of time for me to truly settle into the 'room'. I would love more minutes, but I have set the timer and as I now only have 12 minutes and 12 seconds, I should really get going.
During my walk, I thought about my future life as an old lady. Yes, it is a somewhat strange subject, but I have always loved to plan for elaborate futures, and currently "old-lady-hood" offers the most opportunity. I haven't decided exactly where I am to live as an old lady, but I believe I will either live close to the water, or in the countryside of France, England, Greece, or Spain. I will, by the age of no more than 50, be retired, and will have convinced at least the majority of my close friends to move to a home near my own. I would like every Friday to have a book club meeting with said friends, complete with tea and vegan biscuits and the playing of chess. We will, of course, rotate hosts of the meetings, and will aim to complete one book per week. As for fitness and health, I will take 2 three mile walks daily, accompanied by my two dogs, will be a strong practitioner of pilates, will continue playing soccer (at least until my late 80's) and will of course remain vegan. I will plan for 2 trips around the world per year, and will play music in a small group (guitar and cello, and piano). I will have a lovely garden, paralleled only by the wildest of nature, and will be the head of a non-profit charity that works to combat climate change and a number of other worldly afflictions. I will write poetry, short stories, and even perhaps a novel. In conclusion, old-lady-hood is going to be wonderful.
I have decided to plan for my life during old age, because as of now, I see no way for me to engage in an acceptable amount of enjoyable things amidst the work that I have, and, similarly, because the the engagement of my career (soccer, or architecture/engineering) will surely prevent me from finding that same enjoyment (though I hope I will find happiness working in whatever field I choose). "Old Lady-hood" is the one time in my life I believe I will retain peace and quiet, and will be able to do all of the things that I love so much.
I think it is childish to dream of our futures, and plan for things that might not occur. But children are some of the most creative people ever! Therefore I don't believe "childish" should solely be an insult.
The Pumpkin Dilemma: Who recently decided that it is much better to PAINT our pumpkins than to carve them? On this walk of merely 14 minutes, I noticed only two decorated pumpkins, but BOTH of them had been painted, not carved.
When I think about it, perhaps it makes more sense not to carve the pumpkins. If pumpkins feel pain, then simply painting them might save them from feeling anymore of it – but as I don't believe that pumpkins do feel pain, I must decide that carving pumpkins is much more traditional, and less wasteful (you get to keep the pumpkin seeds, or pepitas, and then toast and eat them, and you avoid the unnecessary usage of paint). Carve your pumpkins.
WEEKLY ACTIVITY EVALUATION